158th  Longford  Show
Saturday 18th October 2014
Longford Show is arguably the best one day FAMILY show in Tasmania.
Lots of free entertainment and things to see.
Lunches by The Special Olympics
The Special Olympics provide Lunches etc in the Col. Marson Building, Please support this very worthy organisation.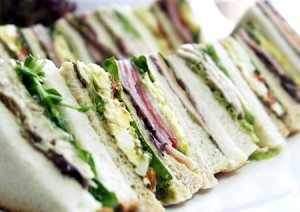 Meals
Morning and afternoon teas.
Lunches- Served from 12 noon
Toasted sandwiches Served all day
Music Tent
The Music Tent will have entertainment going through out the day.
10 am – Tassie Drum Circle, 10.20am – Dance Zone, 10.45 – Fourth Degree Band, 11.30 am – Cressy District High School Choir, 11.45 – Dance Zone, Noon – Miss Showgirl/boy competition – judged by Kerry and Craig (contestants in MKR) and Margaret Bryan, 12.30 – Tricky Business Band, 1.15 pm – Tassie Drum Circle, 1.40 pm – Boneyard Cats Band, 2.30 pm – Newstead College Duo, 2.55 pm – Dance Zone and 3.20 pm – Newstead College Funk Band.
Animal Nursery
Large Animal Nursery – chicken hatching, ducks, turkeys, baby goats & lambs, calves, puppies, piglets, calves, alpacas and even a milking cow.
Pelican Puppet Show
Will be doing Punch and Judy puppets shows throughout the day.
Displays by the Navy, Ambulance Service and Fire Brigade.
Display by Tassie Tank Adventures.

Display by the Wayfarers of Midgard.
A  Historical Medieval Martial Group will engage in combat.
Fishcare
Trade Stalls
Food of all types, coffee, showbags, tattoos, clothing, photography, face painting,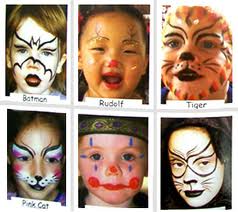 Jewellery, toys, soaps, hand made chocolate.
Show Jumping
Show Jumping rings running throughout the day.
Rural Youth Ute Competition
Side Show Alley
Side show alley with all the big rides – Show bags – Trade stalls and displays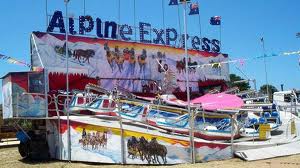 Reptilla
Demonstrations of snakes, identification and first aid for snake bites throughout the day.
Dog Show, Sheep and Fleece Competitions
Fleece and Home Industries display
Fleece and Home Industries display featuring a large display of school entries, cooking, needlework, craft, art, photography & flowers
Large and varied range of food and drink options
The show receives fantastic support from the Longford and surrounding communities through business and individual sponsorship. We also receive support from local community groups. The Longford Rotary Club man the gates, ADA, Field & Game and the Longford Fishing Club assist with parking and rubbish collection.
Entry fee: Adult $12. Child $6, Family (2 & 2) $30